Drug Product Development Certificate Program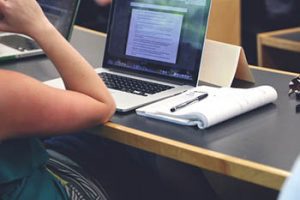 The Drug Product Development Certificate program provides a well-rounded foundation of topics fundamental to the drug product development process. It is created for scientists and technical managers working at the drug discovery interface responsible for lead optimization and candidate selection.
To achieve the certificate, participants must complete more than 100 hours of training in three core courses and at least one elective. Thus, four courses are typically required to complete the program. The core courses cover an overview of the drug development process, physiochemical characterization, preformulation, formulation and various aspects of Chemistry, Manufacturing and Controls (CMC).
Electives allow the learner to choose a topic that is relevant to his/her interests or responsibilities.  If you have taken a course (elective or core) from us within the past five years you are already one-step closer to your certificate!  You may retroactively attain credit. 
Please contact Eric Buxton (eric.buxton@wisc.edu) if you have questions about a previous course or courses you have completed and whether or not they count towards the certificate. 
DPPD realizes that due to travel restrictions and budget cuts it may be difficult to take four courses in a short time span.  To help mitigate this issue one core course is offered online (thus no travel required) and you have 5 years to complete the entire program.
Benefits
Participants completing this program will:
| | |
| --- | --- |
| 1 | Gain the tools to help develop skills that can be directly applied to drug development |
| 2 | Learn from industry experts who are leaders in the field |
| 3 | Increase organizational effectiveness by utilizing the knowledge gained to develop drug development strategies based upon best practices |
| 4 | Develop professional networks with drug industry professionals |
Certificate program courses are noncredit and will not lead to the conferral of a degree. They are a focused series of courses, that, when completed, afford you a record of coherent accomplishment.
Who Should Enroll?
Industry Scientists and Clinicians
Learn more about the Certificate
Earning the Certificate
You can earn your Drug Product Development Certificate by attending three required courses held in Madison or online in any order, and one elective. Enrollees must complete the program in under five years.
Choose any 3:
Required Courses
Choose any 1:
Elective Courses