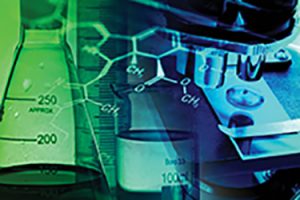 This course will teach pharmaceutical scientists the essential elements of pharmacokinetics and pharmacodynamics (PKPD).  While PK describes what a body does to a drug, PD describes what the drug does to the body, and both aspects are important concepts in drug development.  Through this course, you will learn foundational concepts of PK such as clearance, exposure, and bioavailability and how they are applied in drug development.  Basic mathematical equations will also be explained; however, the focus will be on higher level concepts and not complex math.  Fundamental PD concepts will also be described, and the inseparable relationship between PK and PD will be discussed.
Also covered in this course are topics in which fundamental PK knowledge is essential.  These include drug-drug interactions (DDI), bioequivalence, and dosing in special populations.  As PK permeates many aspects of drug development, lectures will also discuss PK in the context of preclinical and clinical research and how PK can impact drug development.  Lastly, regulatory guidelines governing PKPD studies will also be introduced. 
The PKPD short course is an online course with live and recorded components.  There are 4 live webinar sessions designed for student/faculty interaction.  Prior to the first session, and in between the remaining sessions the students will be assigned recorded lectures and reading that will provide the basis of the live discussion for that session.
Upon completion of this course, you will develop a broad PKPD vocabulary and improve your communication and interactions with PKPD scientists to foster efficient and effective teamwork.  This course is also an elective for the Drug Product Development Certificate and may be taken to fulfill the elective requirement.
This course will be offered in the spring of 2023.
Developed & Conducted by the Division of Pharmacy Professional Development, School of Pharmacy, University of Wisconsin-Madison.