Training Solutions Designed to Deliver Outcomes.
We have extensive experience delivering customized courses for a long list of organizations. Many of our customized training programs are based on existing short courses that are then modified for the organizations' needs and presented at the companies' facilities. Whether large or small, held on-campus, on-site, or online, our customized training professionals welcome the opportunity to meet your organization's professional development needs.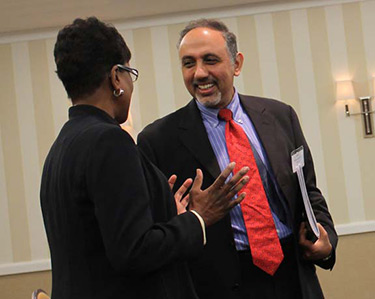 What our clients say about us:
"I've taken several short courses through DPPD and have enjoyed and been challenged by each one. Their faculty are some of the best in the field and make learning an incredible experience."

Randall H. Guthrie, Vice President, Pyxant Labs Inc.
We have customized training curriculum developed in the following areas. We can also develop curriculum based on business requirements. If you do not see your area of interest please contact us so we can work with you to design the training that meets your needs. 
An Introduction to Pharmacokinetics and Pharmacodynamics (2 days)
Applied Pharmacokinetics (2 days)
Basic Pharmacology (2-3 days)
A Practical Review of Cardiovascular Physiology and Safety Pharmacology (3 days)
Practical Toxicology in Drug Development (2.5 days)
Strategies and Experimental Techniques in Preformulation and Candidate Selection (4 days)
Solubization and Formulation of Small Molecule New Chemical Entities for Pharmacokinetics, Safety Pharmacology and Toxicology Studies (2 days)
Cell-Based Bioassays in Biological Drug Development and Lot Release (1 day)
Basic Statistics and Applications for Pharmaceutical Research
Multifactor Design of Experiments in Pharmaceutical Development, Manufacturing, and Quality Control (1 day)
Statistics and Chemometrics Applied to Spectroscopic Analysis (2 days)
Statistical Considerations in Analytical Method Validation (1 day)
Technical Writing in a Regulated Environment (3 days)
HPLC Method Development: An Interactive Course (2 days)
Avoiding and correcting HPLC Problems when transferring methods (2 days)
Cleaning Validation and Compliance Issues for the Pharmaceutical, Biotechnology, and Medical Device Industries (1 day)
Physical and Chemical Characterization of Drug Substances in the Pharmaceutical Industry (2 days)
Stability of Pharmaceuticals (3 days)
Principles and Experimental Strategies for Screening Solid Form Candidates (2.5 days)
Residual Solvents Testing: Strategies to meet USP Requirements (1 day)
Pharmaceutical Systems-Based Management: Strategies for GMP Compliance (2 days)
Fundamental Aspects of Solid Dosage Forms (2.5 days)
QbD for Solid Dosage Forms: Designing Tablet Formulations Based on API Physical Properties (1 day)
Near-Infrared Spectroscopy in Pharmaceuticals: Theory, Instrumentation, and Applications (2 day)
Practical Applications of Instrumentation in QbD/PAT (1 day)
Current Issues and Challenges of Dissolution (2 days)
Developing and Troubleshooting DIssolution Methods (1 day)
Solubization and Enhanced Oral Bioavailability Formulations (1 day)
Water Interactions with Pharmaceutical Solids (2.5 days)
Characterization and Impact of Water-Solid Interactions in Pharmaceutical Systems (1 day)
Healthcare Leadership
Healthcare Reform
Health Informatics
Managed Markets Overview and Skills Training for MSL
Evidence-based Formulary Decision Making
Accredited CEUs
How Does Our Training Approach Deliver?
1

Targeted

Our courses focus on your organization's specific needs, as opposed to a general topic, and are designed to address your business objectives.

2

Relevant

Practical information designed for small groups in the areas of pharmaceutical science and health care industry with specific courses in

regulatory issues
clinical and pre-clinical practices
research design
R&D/manufacturing/quality control methods

3

Efficient

Incorporate better, faster, smarter solutions to real-world problem you are facing – while also eliminating the unnecessary cost and time-loss associated with offsite trainings.

4

Measurable

We work with you to articulate and deliver ROI in a way that meets your workflow and organizational objectives.
Ready to take the next step?
Contact us to start planning your custom course today.  
Customized Course Request
Past Partners
Our past programs have included: