Chemistry, Manufacturing, and Controls
This 100% online course provides a comprehensive introduction to the drug development process. The course consists of 18 learn at your own pace units.
Developing a new chemical entity (NCE) for humans can take more than ten years. It can cost close to a billion dollars and involve many steps. There are many pitfalls along the way. Less than 10% of drug development projects will lead to an FDA approval. Even though the odds of success are steep, it is not impossible. Several tactics can help save time and money in the drug development process. A well-trained workforce can improve decision-making and optimize the CMC process.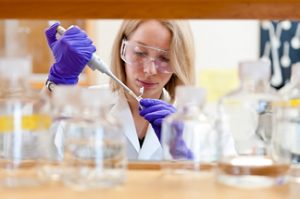 The convenient online learning platform is ideal for busy professionals. This course will give you tools and training optimize your CMC process. The series of online lectures will cover all aspects of drug development. You will learn strategies for all stages of the drug development funnel from lead selection through post-market activities. The course material is application based and designed to develop practical skills. You will learn through many therapeutic examples. These examples will help you address real-world drug discovery challenges. Learn to develop the right framework for candidate selection, evaluation, and NDA filings. You will also learn to address manufacturing and regulatory considerations as well.
Upon completion, you will have a drug development toolkit at your disposal. You will become an effective contributor to the drug development process. Your team will benefit from optimization and an improved chance of success.
This course is suitable by itself or as part of the Drug Product Development Certificate. The course fulfills one of three required courses in the certificate. We recommend beginning your Applied Drug Development Certificate with this course.
Developed & Conducted by the Division of Pharmacy Professional Development, School of Pharmacy, University of Wisconsin-Madison.