The Potential and Challenge of Bringing Biosimilars to Market
Global biologics revenue is projected to be $344 billion in 2020, according to Statista. Data from the IQVIA Institute show biologic drugs represented two percent of all U.S. prescriptions, but 37 percent of net drug spending in 2017. Deloitte reports 48 percent of sales come from 11 biologics that face loss of exclusivity over the next seven years.
Biopharmaceuticals constitute some of the most advanced achievements of modern science, and show no sign of slowing down. Our ten-part online series offers a comprehensive look at biologics. Some of the topics included in this continuing education program are:
The biologics drug lifecycle
Therapeutic areas of biologics
FDA outlook
Manufacturing and delivery considerations
Bioanalysis during development
Learn More About the Biologics Series 
Biologics are not only complex in molecular structure, but their manufacturing, handling and transport can also be intricate. The development of these products demands a new level of sophistication in the laboratory, and in strategy, technology, and operations. An increasing focus on improving healthcare access and outcomes at a lower cost has also contributed to the growing opportunity and promise of biosimilars.
A Favorable Environment for Biosimilars
According to the Congressional Research Service, a biosimilar or follow-on biologic "is a therapeutic drug that is highly similar but not structurally identical, to a brand-name biologic (i.e., the reference product)." In other words, biosimilars will not be exact replicas of the brand-name product, as is the case for generic chemical drugs.
The U.S. has created a robust market for unbranded, small-molecule, generic drugs, and as patents for biopharmaceutical products expire, biosimilars present a chance for a similar market for large-molecule medicines. Deloitte projects cost savings from switching to biosimilars to be between $40 and $250 billion over the next ten years.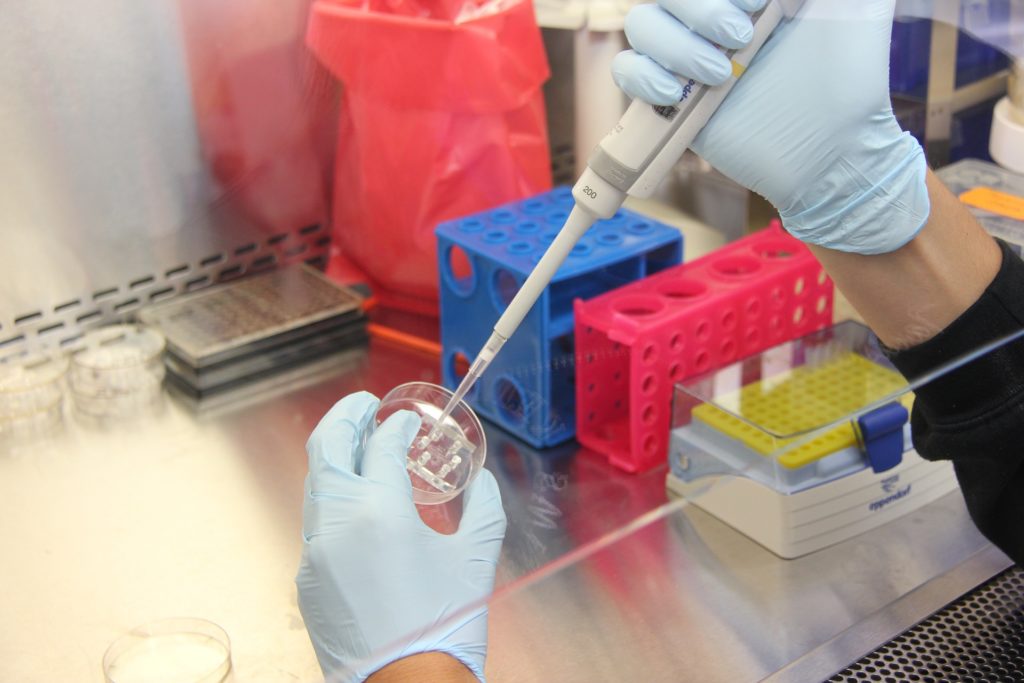 Biosimilars may not be as expensive as biologics, but they still command high prices. There are higher barriers to market entry than with generic drugs, and big pharmaceutical firms are particularly well-positioned to develop follow-on biologics.
Challenges Facing Biosimilars
Biosimilars are expected to emerge as a rapidly growing segment of the biopharmaceutical industry, but will encounter challenges and competition.
Regulatory Complexity
Follow-on biopharmaceuticals are governed by Title VII, Subtitle A of the Affordable Care Act, also known as the Biologics Price Competition and Innovation Act (BPCIA). The BPCIA includes a requirement for clinical trials "sufficient to show that…the risk in terms of safety or diminished efficacy of alternating or switching between use of the biological product and the reference product is not greater than the risk of using the reference product without such alternation or switch," a threshold not required of small molecule generics.
These large clinical trials aren't just costly; they take a long time, and it's sometimes burdensome to find patients to join them.
As the market for biosimilars grows, so does regulatory scrutiny: according to a McKinsey report, "the industry has received an unprecedented number of warning letters and remediation programs in the last five years."
Patent Litigation
Biologics have their o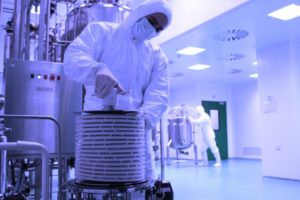 wn approval pathway, called Biologics License Application. Until passage of the BPCIA in 2010, biosimilars didn't have an abbreviated pathway.
In an abbreviated Biologics License Application, a biosimilar applicant must show that the product submitted for application is "highly similar" to the reference product (a branded biologic). The applicant must also show that there are "no clinically meaningful differences between the biological product and the reference product in terms of safety, purity and potency."
In recognizing the cost and difficulty of developing biopharmaceutical products, Congress included a stipulation that does not permit the FDA to approve any aBLA earlier than 12 years after the branded biologic is approved. Additionally, the BPCIA gives branded drug companies the chance to assert their patents before market entry of the biosimilar—known in the pharmaceutical industry as the "patent dance."
The 'patent dance' is highly complex and beyond the scope of this article, but suffice to say it requires the biosimilar applicant to provide the sponsor of the reference drug with access to the aBLA and relevant manufacturing information. Within 60 days of receipt of the aBLA materials, the reference biologic maker must provide the biosimilar applicant a list of potentially infringed patents, and inform whether it is willing to license any of these patents to the biosimilar drug manufacturer.
What has ensued is intense patent litigation that has delayed or prevented several biosimilars to make it to the market. For instance, the FDA has approved three biosimilar versions of AbbVie's Humira, yet none of these are currently available to U.S. patients.
Competition
Non-original biologics (copies of innovator drugs) may originate in markets with weaker intellectual property protection. Likewise, improved products (bio-betters) that follow the same regulatory pathway as the innovator drug, may too enter the market.

Follow-on biologics may have to compete against bio-betters, as well as consumer resistance to switch.
Branded companies may offset biosimilar competition through rebates and service agreements for their biologics, and because biologics tend to be used in sophisticated, long-term treatments, patients and prescribers may be more reluctant to switch to a biosimilar.
Looking Ahead
The success of biosimilars in the market will depend on the strategic choices biopharmaceutical firms make. While there are challenges (some of which we have discussed here) ahead, follow-on biologics present unique opportunities to bring innovative medicines to patients and increase revenue for makers. In the meantime, individuals looking to enter this industry, will need to develop the appropriate knowledge and language to participate in projects involving biologic products. Our Biologics Series is a great first-step in that direction.
If you complete all ten lectures and a reflection exercise, you will earn a "Biologic Therapeutic Drug Development Certificate" from the Division of Pharmacy Professional Development at the University of Wisconsin-Madison.
Learn More About the Biologics Series
References
Chou, J.W., & Vanderpuye-Orgle, J. (2018). Overcoming challenges in the US biosimilars marketplace. STAT News. Retrieved from https://statnews.com
Evans I. (2010). Follow-on biologics: a new play for big pharma: Healthcare 2010. The Yale journal of biology and medicine, 83(2), 97–100.
IQVIA. (2018). Medicine use and spending in the U.S. The IQVIA Institute. Retrieved from https://iqvia.com
Jacoby, R., Smith, E., Wilkins, D., Iyer, D., & Peltre, S. (2015). Winning with biosimilars: Opportunities in global markets. Deloitte. Retrieved from www2.deloitte.com
Laporte, C. (2017). Manufacturers of biosimilar drugs sit out the 'patent dance.' Health Affairs. Retrieved from https://healthaffairs.org
Mehr S. R. (2017). Pharmaceutical Patent Litigation and the Emerging Biosimilars: A Conversation with Kevin M. Nelson, JD. American health & drug benefits, 10(1), 23–26.
Otto, R., Santagostino, A., & Schrader, U. (2014). Rapid growth in biopharma: Challenges and opportunities. McKinsey & Company. Retrieved from https://mckinsey.com
Revenue forecast for global biologics market (2019). Statista. Retrieved from https://statista.com
Roy, A. (2019). Biologic medicines: The biggest driver of rising drug prices. Forbes. Retrieved from https://forbes.com
Biologics and biosimilars: Background and key issues. (2019). Congressional Research Service. Retrieved from https://crsreports.congress.gov