From 'Evil Weed' Into the Mainstream
Attitudes Toward Medical and Recreational Uses of Marijuana Have Drastically Changed in the United States.
Are you ready to answer your patients' questions on the topic?
Weed goes legal
New York has just become the 15th state to legalize the use of recreational marijuana. Governor Andrew Cuomo signed the cannabis legislation on March 31, 2021. With this law in place, New York will likely become one of the largest markets for legal cannabis in the United States.
As medical and recreational uses of marijuana continue to expand in the nation, pharmacist involvement will grow. According to Jake Nichols for Pharmacy Today, "Pharmacists need to make sure they are adequately equipped to be a resource to clinicians who may have patients using medical cannabis.
"Equally important, they must be prepared to discuss the issue with patients who are either considering or currently using medical cannabis."
Do you have adequate knowledge of medical cannabis and its uses? To what degree are you able to discuss this topic with your patients?
Learn More About Our Cannabinoids As Medicines Course
How did we get here?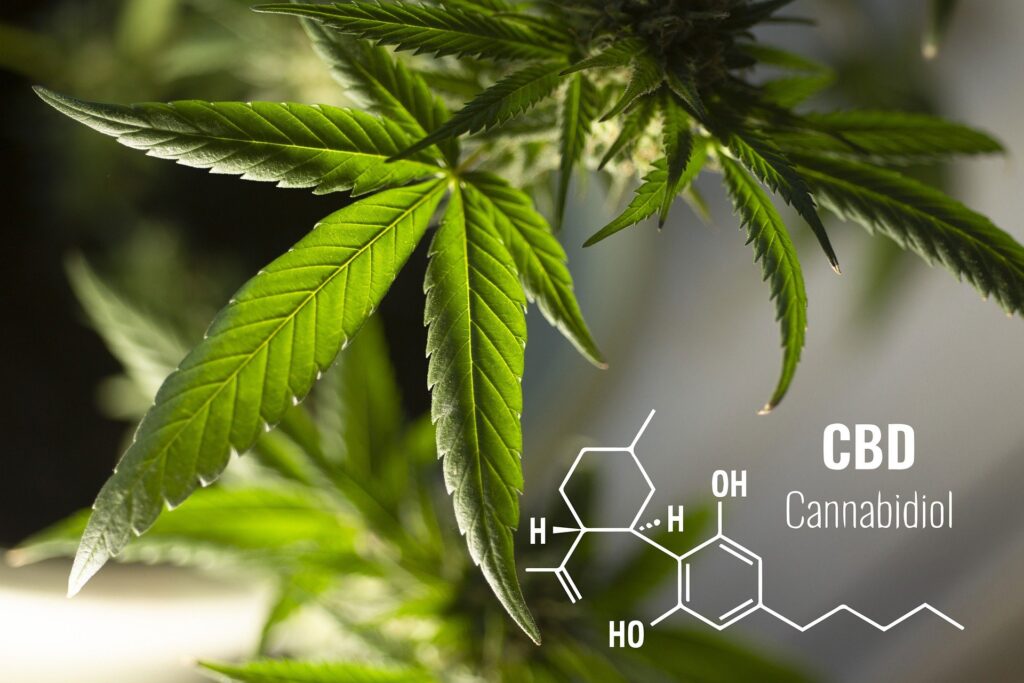 At the start of the 20th century, Mexican immigration to the United States began to increase. These immigrants introduced the recreational use of marijuana, and eventually, prejudice against the newcomers became associated with cannabis. The Great Depression solidified public resentment and fear of Mexican immigrants, and with that, opposition against marijuana use grew too. By 1931, 29 states had outlawed cannabis. The 1936 anti-marijuana film "Reefer Madness" further fueled strong objection to weed use.
Societal disapproval endured for decades, yet a major shift in public perception of marijuana was underway by the end of the 1990s. California passed Proposition 215 in 1996, allowing medical use of marijuana for patients with AIDS, cancer, and other diseases.
At the federal level, marijuana is still criminalized, but the decriminalization trend that began at the state-level at the end of the last century, persists today.
Changing attitudes among pharmacy students
As reported in Pharmacy Times, a 2015 study involving 311 University of Kansas pharmacy students found that about 6 in 10 (58%) thought medical marijuana should be legal in all 50 states, and 90 percent believed pharmacy schools should include more education on the drug in their curricula. In contrast, a 1971 study had found that 70 percent of pharmacy students supported the ban on cannabis.
More recently, the Journal of the American Pharmacists Association published the results of a 2019 nationwide survey of pharmacy students on their knowledge and perceptions of medical marijuana. Overall, 91 percent of students surveyed believed that medical marijuana should be legalized nationally.
Interestingly, the same survey found a low number of students correctly identified approved indications or side effects of the psychoactive; thus highlighting pharmacy students' lack of knowledge and preparation to counsel and educate on medical marijuana, despite increasing state legalizations.
Pharmacy and Cannabis Medicine
While the profession hasn't rushed to embrace cannabis, the demand for education on the topic has certainly permeated into pharmacy schools around the country. The University of Maryland – School of Pharmacy launched a master of science in medical cannabis science and therapeutics in 2019.  This master's degree is the first graduate program in the country dedicated to the study of medical cannabis.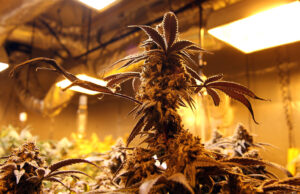 Whereas the Maryland program stands largely alone, American pharmacy schools have expanded their medical marijuana content in recent years. Currents in Pharmacy Teaching and Learning published a study in 2019 on the status of medical marijuana instruction in the PharmD curriculum. The researchers conducted a survey of schools and colleges of pharmacy in the United States, and found that of schools and colleges that completed the survey, 62 percent included medical marijuana content in their curriculum. Of the schools and colleges that did not include it, 23 percent planned to incorporate medical marijuana topics within the next 12 months.
The time to learn is now
There is a clear trend for acceptance and legalization of cannabis around the nation, so pharmacy schools must address calls for more education on the topic. With their training and expertise, pharmacists are well-positioned to have an integral role in the management of cannabis therapy, ensure safe use, and contribute to research on the effects of cannabinoids.
The Division of Pharmacy Professional Development has been working to bring you learning opportunities to address this knowledge gap, and help pharmacists and other healthcare professionals develop the skills to provide optimal care and counsel on cannabinoid use.
Learn More & Register for Cannabinoids As Medicines
References
Austermuhle, M. (2019, November 9). You can get a master's in medical cannabis in Maryland. NPR. https://www.npr.org/sections/health-shots/2019/11/09/777695183/you-can-get-a-masters-in-medical-cannabis-in-maryland
Cantlupe, J.A. (2020). Medical marijuana goes mainstream. American Association of Colleges of Pharmacy. https://www.aacp.org/article/medical-marijuana-goes-mainstream
Ferre-Sadurni, L. (2021, March 31). New York legalizes recreational marijuana, tying move to racial equity. The New York Times. https://www.nytimes.com/2021/03/31/nyregion/cuomo-ny-legal-weed.html
Moeller, K. E., McGuire, J. M., & Melton, B. L. (2020). A nationwide survey of pharmacy students' knowledge and perceptions regarding medical cannabis. Journal of the American Pharmacists Association, 60(1), 218-224.
Nichols, J. (2019). Medical cannabis: A new frontier for pharmacists. Pharmacy Today, 25(10), 42-53.
Ross, M. (2015, November 2). Majority of pharmacy students want medical marijuana legalized. Pharmacy Times. https://www.pharmacytimes.com/view/majority-of-pharmacy-students-wants-medical-marijuana-legalized
Schmitz, N., & Richert, L. (2020). Pharmacists and the future of cannabis medicine. Journal of the American Pharmacists Association, 60(1), 207-211.
Smithburger, P. L., Zemaitis, M. A., & Meyer, S. M. (2019). Evaluation of medical marijuana topics in the PharmD curriculum: a national survey of schools and colleges of pharmacy. Currents in Pharmacy Teaching and Learning, 11(1), 1-9.
Survey of marijuana law in the United States: History of marijuana regulation in the United States. (2020). University of Georgia School of Law. Research Guides. https://libguides.law.uga.edu/c.php?g=522835&p=3575350