UW-Madison Offers a Holistic, Interdisciplinary Examination of Cannabis with New Lecture Series
Professor Lucas Richert shares his thoughts on medical cannabis and what makes UW-Madison's newly launched lecture series "Cannabinoids as Medicines" a must for pharmacists and healthcare professionals
UW-Madison's Division of Pharmacy Professional Development (DPPD) has just launched "Cannabinoids as Medicines," a brand new lecture series that revolves around cannabis and its medical uses, and intends to fill in a knowledge gap for pharmacy and healthcare professionals.
DPPD recognized cannabis and its properties have not been explored and taught enough in medical and pharmacy schools, and thus it got busy creating a continuing education (CE) program that would provide pharmacists and other health professionals adequate information about cannabinoids and endocannabinoids.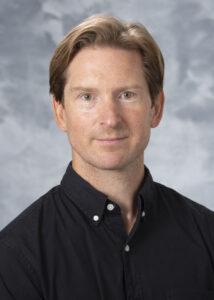 Cannabinoids as Medicines comprises 13 online lectures taught by experts in the field. One of these experts is Lucas Richert, PhD, an associate professor in the School of Pharmacy who has examined the histories of such substances as cannabis, LSD, and opioids. For Richert, what makes this CE opportunity unique is its holistic, interdisciplinary approach.
"What we're offering is pretty unique. There are other pharmacy schools –very few—, that are doing this, but when you take UW-Madison's Cannabinoids as Medicines, you are getting perspectives from experts in psychiatry, oncology, botany, and people like me, in history of pharmacy. People who take this lecture series will be exposed to different ideas and viewpoints."
Due to opioids' high risk of abuse or overdose, patients in the medical marketplace are looking for alternatives, so it's really important that healthcare professionals, and pharmacists in particular, have a good understanding of some of these alternatives. "For healthcare professionals to do their job effectively, they have to be fully informed about the patient experience," Richert said.
"Patients get their information from a lot of different sources, and sometimes healthcare professionals haven't been exposed to all the topics that maybe they should be—knowledge makes them better at their job."
Richert's lecture, Contested Cannabis – Multiple Perspectives on Medical Marijuana from the Past and Present, charts the back-and-forth, and push-and-pull over medical cannabis going back 200 years.
"The debates we are having about medical cannabis now aren't new. These debates have been waged all over the world, and some of the different therapeutic modalities we have now, and generally, the way cannabis is being used today, also has echoes in the past," Richert stated.
Through his research, Richert has found many similarities between what people were talking about 200, and 100 years ago and now. His lecture aims to provide participants the appropriate context for the present moment.
Richert added that "the series also helps to demystify or help normalize cannabis medicine." 
"There's a lot of stigma attached…stigma that goes back 50, 60, 70 years, so a series like this helps break through some of those stigmas and labels about cannabis medicine, and people who take cannabis."
Participants in the Cannabinoids as Medicines may opt to take the entire series, or choose individual lectures. Registration is now open and students can begin this CE program immediately.
Learn More About the Cannabinoids as Medicines Lecture Series