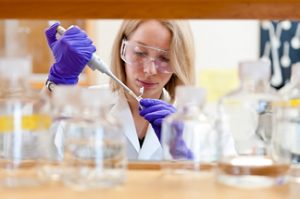 Drug metabolism is how organisms break down drugs. Developing effective new drugs requires a thorough understanding of how the drugs will act once they are administered to the patient. This learn-at-your-own-pace online course is designed to provide scientists and regulatory professionals with a basic understanding of drug metabolism and its role in drug discovery and development.
For detailed information, please view the course outline below.
Developed & Conducted by the Division of Pharmacy Professional Development, School of Pharmacy, University of Wisconsin-Madison.