You're in Charge of a (Bio)Pharmaceutical Project. Now What?
Scientists in pharmaceutical companies often become project managers, yet, when they are moved into these roles they receive little to no project management training.
Managing (bio)pharmaceutical projects demands a variety of abilities from scientific and technical expertise, leadership and communication skills, to business acumen. While scientists may excel in the laboratory, making the transition into leadership positions can be an exceptional challenge. Project management in the pharmaceutical environment may be lengthy. Managing deadlines, personalities and added intense regulatory demands and quality assurance make these endeavors more complex. 
If you have just become a project manager, or are thinking of becoming one, read on, as we discuss a simple, yet effective process to help you move your projects along. 
Following are four steps for managing projects in pharmaceutical settings, adapted from a framework presented by Tracy TreDenick, head of regulatory and quality at BioTechLogic, Inc.

Step 1: Clearly Establish Project Definition and Impacting Constraints
Make sure your project has a precise goal. Your project must also be further defined by its scope, time to complete it, and resources. The scope of your project is the combination of the project's final goal and the collection of deliverables that must be completed to achieve that goal. So, make sure you dedicate time to define what it is your project will accomplish, and what concrete materials/documents/evidence will be produced as a result.
Every project has constraints, so you also want to ask yourself and your team members:
What is the project deadline?
What monetary budget, talent, equipment and other resources will the project require?
So, the key to a well-defined project is how carefully you define its three main elements: scope, time and resource constraints.
Step 2: Project Execution Planning
On the previous step, you identified the most basic elements of your project. On this step, you will describe how these elements will be deployed to attain the project's goal. Here you want to create a project execution plan, or PEP. The PEP presents guidance for every pertinent element of the project, and illustrates how project team members, sub-teams, externally contracted resources and other stakeholders will interact to achieve the successful completion of the project.
What should the PEP include?
Milestones
Sub-plans
Project procurement/supply chain management
Risk identification and mitigation plan
Project team plan

Organizational chart
Sub-teams?
Chain of command—how to escalate an issue?

Communications plan

Scientific and/or technical data
Problems or issues
Adjustments to project plan
Activities/tasks status
Cost vs budget

Budget
Work breakdown structure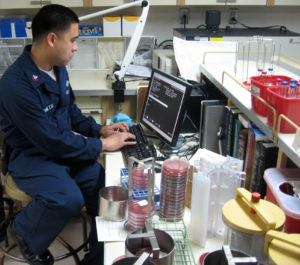 Step 3: Project Execution
The key skill here is change management. Even with the best planning, few projects go according to the original plan, and hence, the project manager must constantly reevaluate the PEP to account for problems, challenges and learning.
At this stage, the project manager is balancing scope, time and resources, as new circumstances arise. 
Step 4: Project Completion
Though this is technically the last step, documentation, compilation of information needed for compliance and regulatory purposes, project financials, and report writing should be done throughout the project.
What's most critical to project completion is a thorough evaluation. Completing a project, particularly one that's long and complicated feels great, and by the time it's done, we frequently feel ready to move on. However, a final review will help you record learning that can be applied to future projects. Therefore, it is vital to bring the primary team and key stakeholders into the same room, and examine the successes and areas of improvement of the project you've just completed.
Keep in mind when leading a project you are combining your scientific and technical competence with the ability to manage the big picture while attending to many details. You are also developing interpersonal skills to keep your team on track and motivated. It's this mix of talents that make project management so arduous, but also so potentially rewarding.
Reference
TreDenick, T. (2016). Four steps for managing biopharmaceutical projects. Pharma Manufacturing. Online.
___________________
To learn more about our project management training opportunities, visit